Kizomba Urbankiz workshop voor beginners-starters
February 2 @ 2:30 PM

-

5:30 PM

€15 – €18.5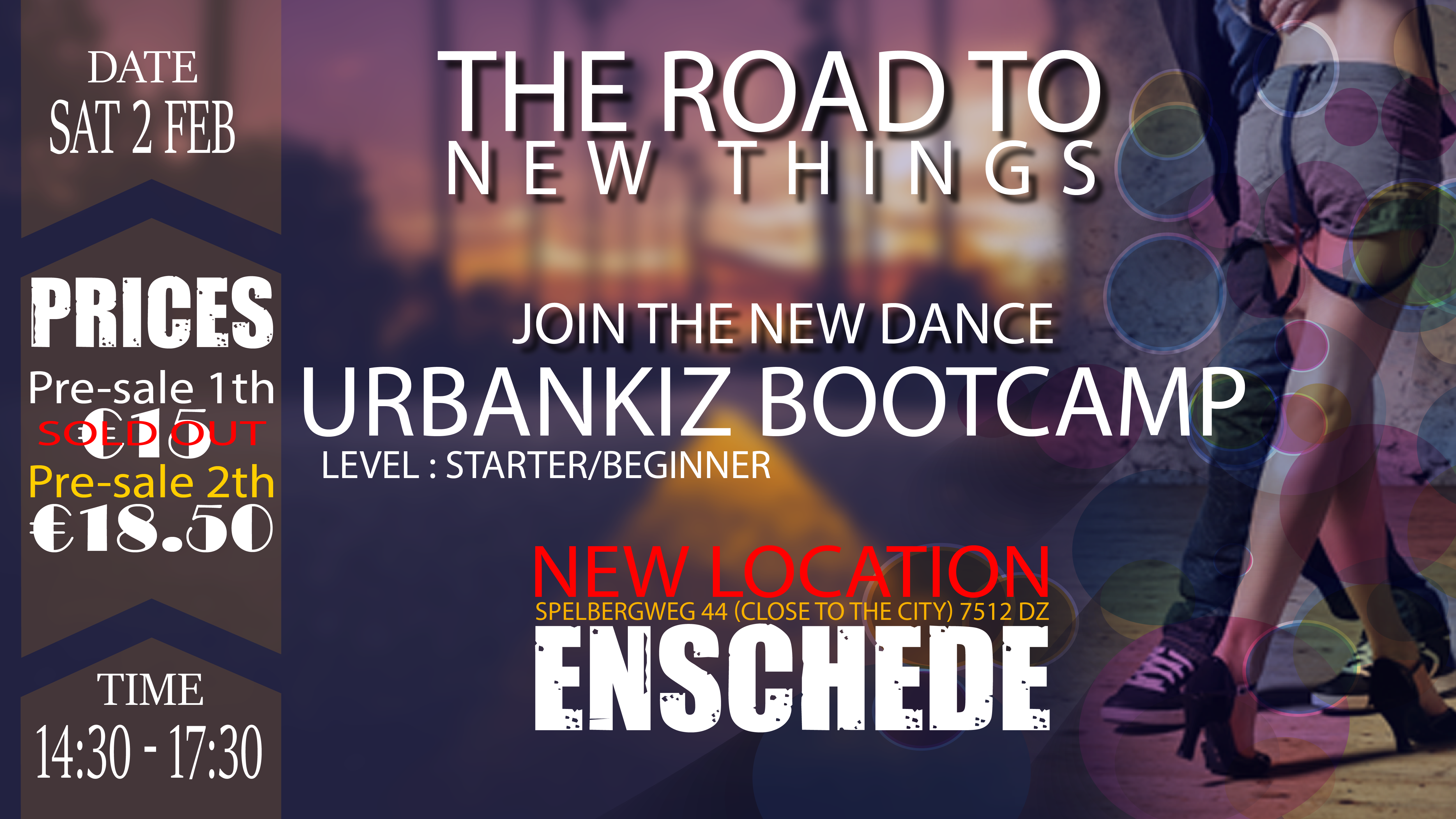 ★For English use orange translation bar on your top right★
Scroll helemaal naar beneden om in te schrijven.
(During the class English and Dutch will be spoken)
Kizomba video links:
Wat is Kizomba (Video 1)
https://www.youtube.com/watch?v=LjFr8cnYG3Y
Onze Kizomba Feest(Video 2)
https://www.facebook.com/PlukdeDans/videos/1804744549559515/
International Fest (Video 3)
https://www.facebook.com/100009519258652/videos/1973239889669967/
INFO
Kizomba in 1 dag
Op deze intensieve dag van 3 uren krijg je kans om jouw basis Kizomba vaardigheden te ontwikkelen.
Dansdocenten
Shervin
Het programma
Kizomba Basis
In dit onderdeel wordt er aandacht besteed aan de basisstappen, saïda`s en het leiden voor
de heren en het volgen voor de dames en nog meer….
Leeftijd : 17+ t/m 100 😀
Prijzen:
(15 beschikbare) Voorverkoop 
Per persoon € 15,- (Sold out)
(10 beschikbare) Speciale 2e Voorverkoop tot 2-2-2019 om 12:00 pm
Per persoon € 18.50,-

Na Voorverkoop / deur
Per persoon € 21,99,-
Algemene informatie
★Geen rhythm gevoel nodig
★Talen : Nederlands en Engels
★Kizomba is een sociale dans en GEEN wedstrijd dans
★Geen dans ervaring nodig
★Voor Alle leeftijd
★Het inschrijven met een danspartner is niet verplicht.
★Persoonlijk inschrijven kan ook (Pinnen is mogelijk)
★Als je al een van onze Kizomba lessen hebt gevolgd, en je wilt de basis stappen herhalen?
Dan mag je alleen voor €10 meedoen

Stuur ons een mail;
Info@salsafever-enschede.nl
Of bel ons voor meer informatie. 
Tel: 0625131564
Tickets are not available as this event has passed.